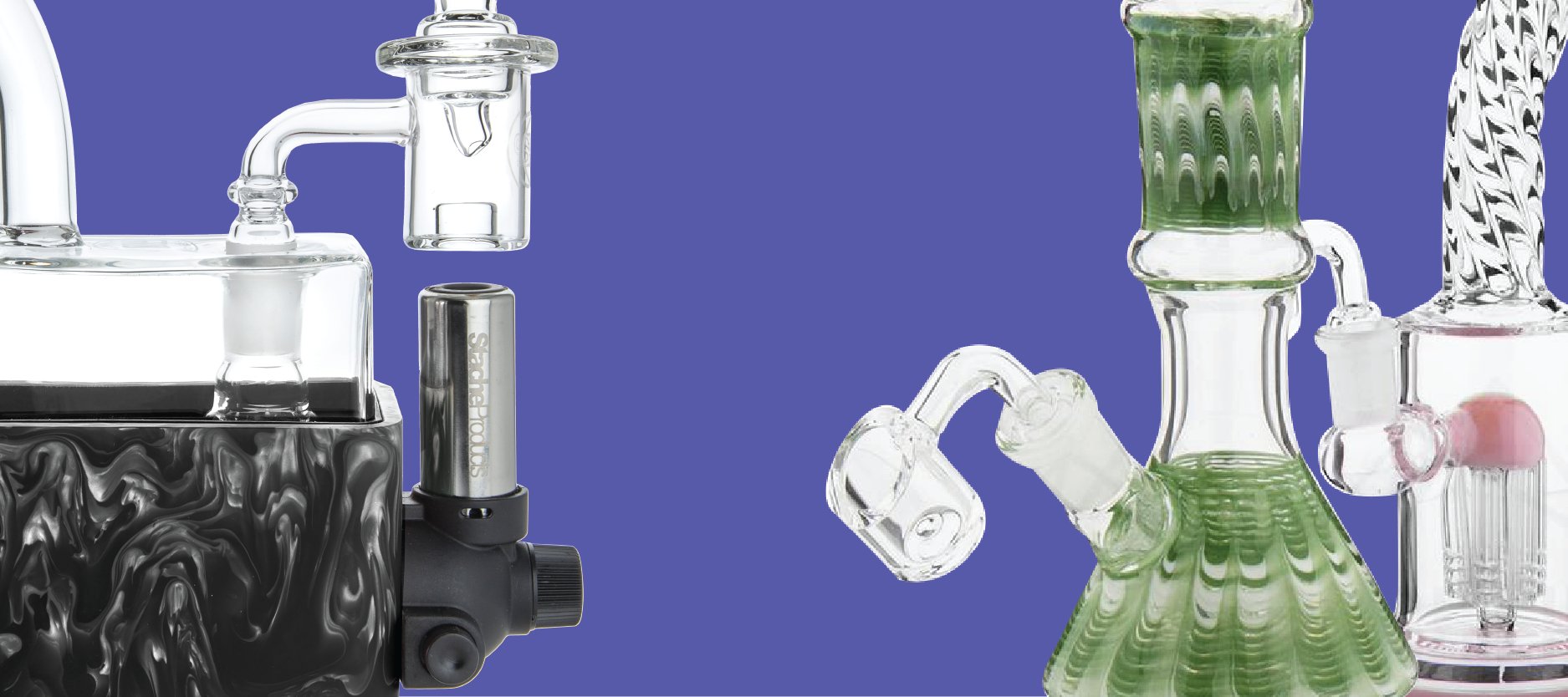 Dab rigs are devices and pieces that are used to enjoy vaporized cannabis concentrates. A quartz banger typically replaces the glass bowl of the piece and a butane torch is required to adequately heat the concentrate product to the correct temperature.
Other popular accessories include ceramic or titanium nails or bangers, glass domes, dab tools and silicone mats to keep your dabbing area clean. Many standard water pipes can be converted into a dab rig just by using a compatible sized banger or nail and dome.
High Life Goods has you covered for all your dabbing needs!