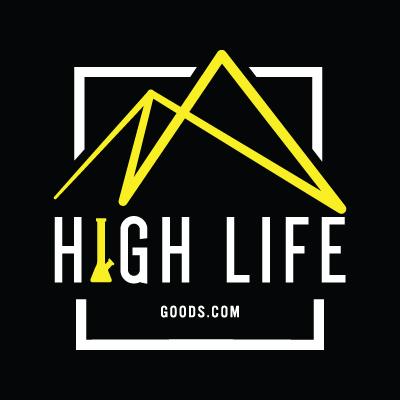 How to Measure a Downstem
Do you need a new downstem for your waterpipe? Downstems come in a variety of sizes, so figuring out the right downstem size may seem daunting. No need to fear though – Highlife Goods will guide you in finding the ideal downstem fit in three easy steps!
What you will need:
Ruler
A pencil (but any thin, straight object will do)
The waterpipe
A dime (if needed)
Step 1: Measure the waterpipe's inner chamber
Insert a pencil into the waterpipe's female joint opening (where the downstem usually goes). Leave about a half-inch of space between the pencil and the bottom of the waterpipe's base. Mark the pencil where the end of the joint meets the inside of the waterpipe.
Step 2: Measure the length of the downstem
Measure the length (in inches) from the mark to the tip of the pencil. This is the length of the downstem you will need.
Note: Highlife Goods measures our downstems from the end of the ground joint to the tip of the downstem. That means the ground joint on the downstem is not part of the downstem length.
Step 3: Measure the inner diameter (ID) of the female joint
Measure the width of the inner diameter of the female joint in millimeters. The three most common joint sizes are 10mm, 14mm, and 19mm.
Rule of thumb: A dime fits through a 19mm joint. A pencil fits through a 14mm joint. If a dime or pencil can't fit through the joint, then it is likely a 10mm joint.
Remember: the ideal downstem should leave about a half inch of space from the bottom of the waterpipe base. The ideal downstem should also create an airtight seal at the joint.